Literary Lady, Dr. Patricia Daly-Lipe, is an Author, Artist and Speaker. Patricia has written nine books: Messages from Nature, (a collection of short stories about animals, the high seas, and nature); A CRUEL CALM, Paris Between the Wars (historical fiction); MYTH MAGIC AND METAPHOR, A Journey into the Heart of Creativity; ALL ALONE, Washington to Rome; LA JOLLA, A Celebration of Its Past; PATRIOT PRIEST, The Story of Monsignor William A. Hemmick, The Vatican's First American Canon; HELEN HOLT, Memoir of a Servant Leader; HISTORIC TALES OF LA JOLLA; and Horse Tales, Teddy and Just/n Come to an Understanding.

The La Jolla book was the Winner of the San Diego Books Awards in 2002. A Cruel Calm (1st edition: Forbidden Loves) won the 1st Runner-Up for Fiction JADA Trophy, the USABookNews.com Finalist Award, 2013 won First Prize for historical fiction Royal Dragonfly Book Award. Named 'Author of the Year 2016-2017' by IAOTP (International Association of Top Professionals) and 'Lifetime of Achievement and Success' in 2017.


Patricia is the past President of the National League of American Pen Women-La Jolla Branch and later President of the Washington, DC Branch. In 2007, Patricia was speaker for the National Capital District 36 Toastmasters 2007 Spring Conference. Her presentation was titled 'The Power of Words'. The Special Achievement Award was presented to Patricia Daly-Lipe for participation in the 2009 "Golden Nib" Contest and an award of second place in poetry for "A Poetic Meditation".

Patricia has written for the Evening Star Newspaper in Washington, DC, the Beach and Bay Press including La Jolla Village News in California, and The Georgetowner and Uptowner Newspapers in Washington, DC as well as several magazines across the country.

Her presentations have covered all aspects of writing for literary groups as well as colleges and universities.

In her "spare" time, Patricia has been rescuing thoroughbred horses. In the late '70s and '80s, she raised, raced and showed them.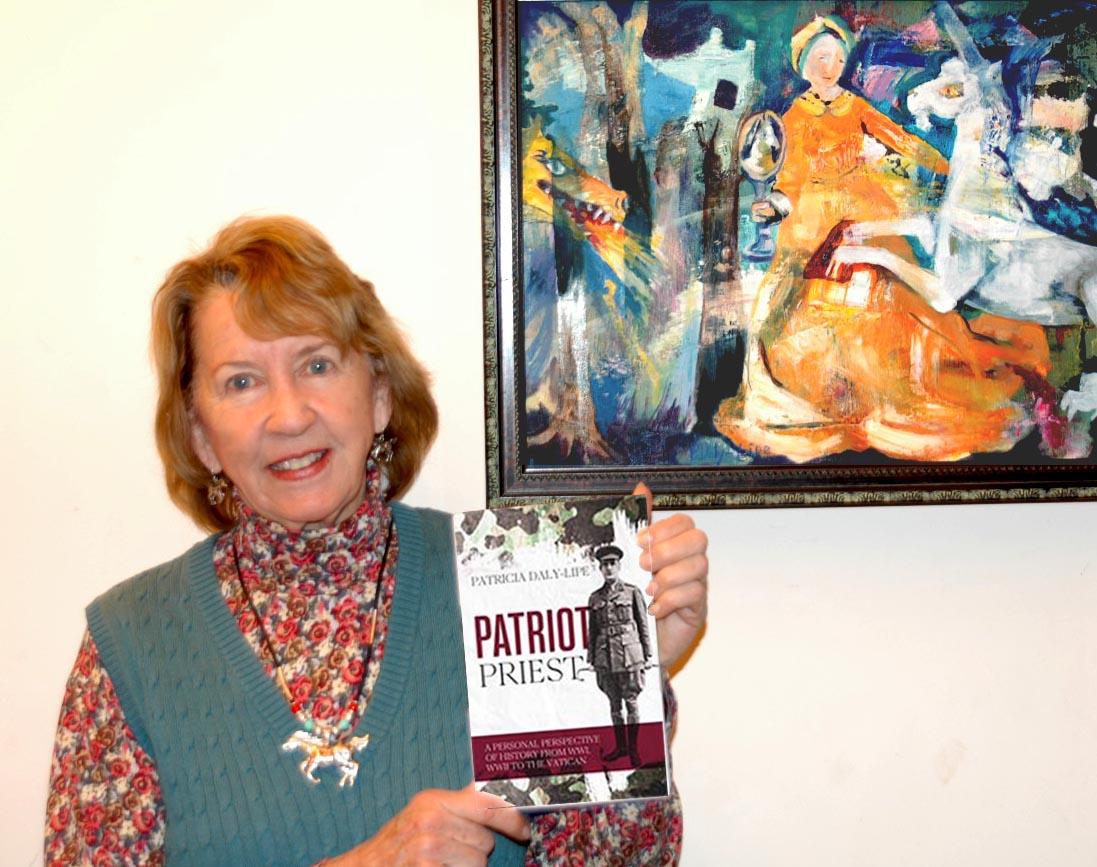 For additional information on me and my life please go to my personal website.